Two of the top reasons people come to Park City are to ski and to experience the city's vibrant and historic downtown. When it comes to where to stay, most options make you choose between staying close to town or close to ski access. With Utopian Luxury Vacation Home's inventory, that's never the case!
You see, there is an exclusive class of homes in Park City that offer the ability to stay close to town while enjoying rare ski-in/ski-out access to Park City Mountain Resort. These homes exist on the Quit 'N Time Run, and Opulent Vacations manages some amazing homes in this, the sweet spot of Park City!
Read on to learn more about these homes and what makes them the perfect base camp for your next Park City vacation. And, to book your Park City getaway, call one of our Guest Experience Coordinators at (866) 675-5455 or visit OpulentVacations.com.
Ski-In / Ski-Out Access
One of the best things about these homes is that they have rare ski-in / ski-out access to Park City Mountain Resort. In the morning, all you need to do is walk about 20 steps from your back door, click into your bindings and ski downhill to the Town Lift, which will take you to PCMR. And, when you're ready to come home, just come down the PayDay run and veer right onto the Quit 'N Time Run and you'll be taken right to the back porch of your home.
Close to Historic Old Time
From shopping to dining to nightlife, there is so much to do in old time Park City. These homes are just a few minutes walk to historic Main Street, home to many amazing local businesses. There are almost too many things to list, but we've put together a short lineup of places to visit within walking distance.
Dining
Shopping
Art
Other Entertainment
Featured Homes on the Quit 'N Time Run
---
Mountain Masterpiece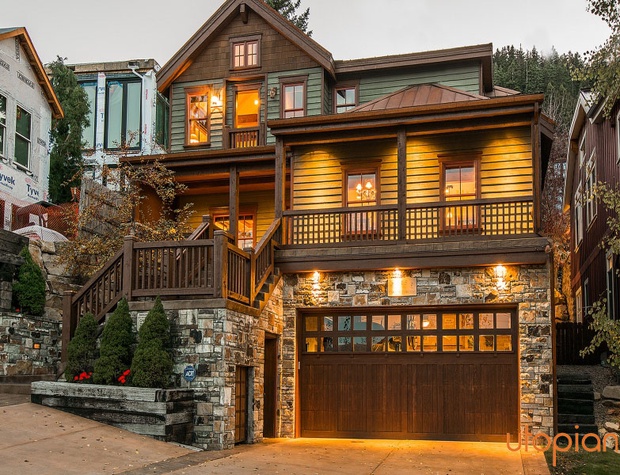 Mountain Masterpiece is Park City's finest ski-in/ski-out mountain retreat. This marvelous property is fabulous for friends and families and offers the ultimate for entertaining and "living life Park City-style" at its finest. The location offers perfect ski access to Park City Mountain Resort and is an easy walk to Historical Main Street. At just under 3,400 square feet, including five spacious bedrooms, five exquisite baths, and a study room with a queen-size bed, makes this a brilliant masterpiece residence with Old Town architectural influences and charm. Read More >
---
Mountain Encore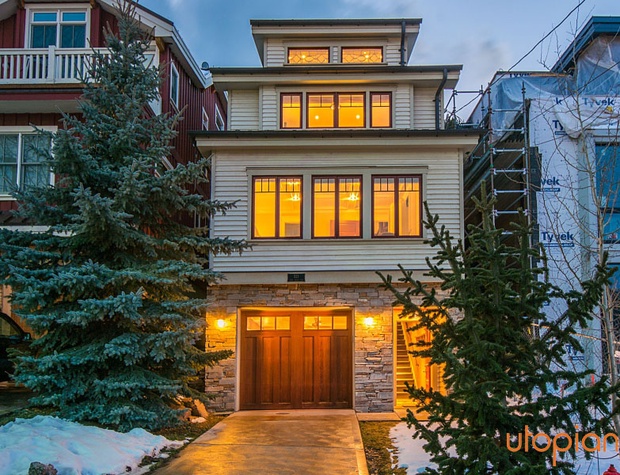 Mountain Encore sits in perfect harmony with its idyllic setting, offers amazing ski-in/ski-out access at the Quit 'N Time ski run at Park City Mountain Resort. This highly functional and family friendly home features 2,100 square feet on three levels, three bedrooms, three full and one-half baths, and comfortably accommodates up to six guests. Read More >
---
Mountain Symphony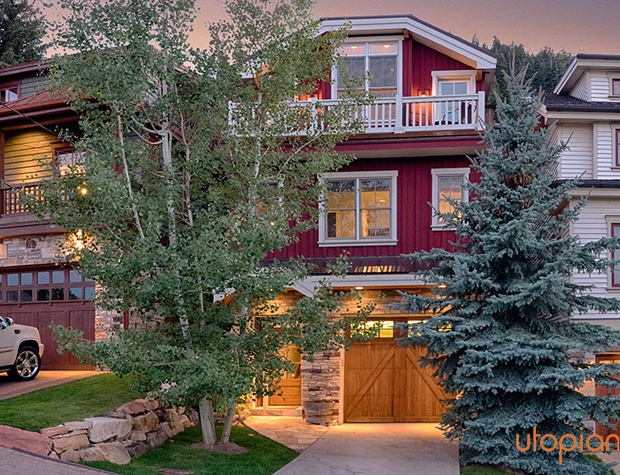 Park City's best ski-in/ski-out mountain home is a perfect getaway for friends and families traveling together. The location offers ski-in/ski-out at the Quit 'N Time Ski Run at Park City Mountain Resort and is an easy walk to Historical Main Street. This mountain ski retreat features three spacious bedrooms, a den with full bathroom, three full and one-half baths, and sprawled out on three levels. Read More >
---
Park City Ski Villas (Two Homes)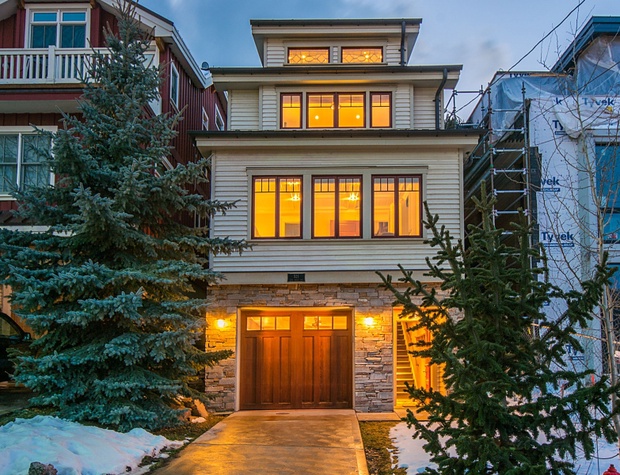 These two neighboring homes offer the ultimate for entertaining and 'living life Park City-style' at its finest. The Villas are fully outfitted for 15 guests and are fabulous for friends and families. The location offers perfect ski access to Park City Mountain Resort and is an easy walk to Historical Main Street. Read More >
---
Stay with Opulent Vacations
Looking to stay in luxury on your next vacation? Utopian Luxury Vacation Homes offers the finest luxury vacation properties in four amazing destinations: Park City, UT; Aspen/Snowmass, CO; Jackson Hole, WY; and Anguilla (Caribbean). The company's broad selection of elite vacation homes is only rivaled by its warm hospitality and trademark 360 White Glove Service™. Don't leave your vacation to chance. Contact Opulent Vacations today to plan your next vacation.
For more information about Opulent Vacations: